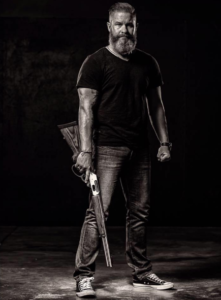 Permission To Unleash: Sean Whalen
Have you ever found yourself wanting to speak up for what you truly believe in?
Have you ever found yourself wishing you had more courage to let your true feelings out, whether it be sadness, joy, or even when you feel a little pissed off?
But the backlash can be brutal, right?
People might get to know the person you truly are when nobody is around, and this scares you because you have an image to uphold for whatever reason…..right?
Well, Sean Whalen shares how we need to give ourselves the "permission to unleash"!!
The man you see above is not just some man who speaks his mind and his truths….
He takes the verbal attacks, along with the moral banters, and embraces those who feel the way he happens to speak!
From being a stern man with a strong voice and at times some controversial posts……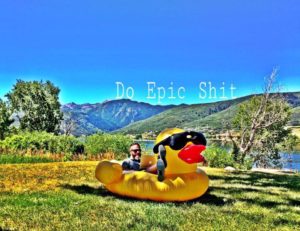 To being a man who knows how to laugh and allow himself to become vulnerable through his tears or his soft side on video, he can stir the emotions of those who follow him.
It's time to listen in to the man who stirred up the emotions of the co-hosts of The Mindset Mountain Podcast by saying these few words at Meltdown In The Desert…..
STOP FUCKIN LYING!!
Eddie and Jason share how his words impacted the two to take action and face their truths!
Follow Sean on Facebook!
Find out more about his coaching and services at SeanWhalen.com or Lionsnotsheep.com!
Now, it's time to listen in……
Also, be sure to subscribe to The Mindset Mountain Podcast at: Mindsetmtn.com/itunes or Mindsetmtn.com/stitcher
If you want to show your support in helping support The Mindset Mountain Podcast so we can continue to provide our unique value as well as our network of high impact friends and mentors 3 days a week…you can do that in three ways.
Subscribe and Share our podcast.  Every download matters as you can help us spread the good word.
Make your investment in our one-of-a-kind personal development training product, "Climbing the Mindset Mountain."  You will receive a 1.5 hour video training and 2 bonuses.  All to help you fast track your mindset mastery.
Reach out to us by email if interested in our one on one coaching.  We would love the opportunity to jump on a call with you and go farther up the mountain leading you to conquer your inner battles and grab hold of your personal power.  Just email us at jboom@mindsetmtn.com or eddie@mindsetmtn.com
Podcast: Play in new window | Download | Embed