Shawn Stevenson of The Model Health Show isn't messing around folks!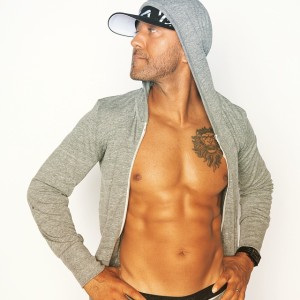 When it comes to bringing high impact value and inspiration to his audience, Shawn always takes it to the next level.  And today on our show…He delivered some serious #shawnbombs of wisdom!
Shawn Stevenson is a bestselling author and creator of The Model Health Show, featured as the #1 Nutrition and Fitness podcast in the world on iTunes. With a university background in biology and kinesiology, Shawn went on to be the founder of Advanced Integrative Health Alliance, a successful company that provides wellness services for both individuals and organizations worldwide. Shawn is also a dynamic keynote speaker who has spoken for TEDx, universities, and numerous organizations with outstanding reviews.
In this episode we dive deep into a wide range of topics that affect our mindset.  Here are just a few items that Eddie, Shawn and I hit hard today.
– How does exercise and nutrition impact depression and mental health?  Can it help in breaking someone out of that funk.  Shawn goes deep into the actual science behind this aspect.
– What shift in his mindset allowed him to say NO to a diagnosis that pretty much said he had the spine of an 80 year old man in his late teens?
– I just had to ask what Shawn thinks in regards to the modern day "badge of courage" of not sleeping for days as a hustling entrepreneur.  I know you will enjoy the raw honesty of his feedback.
– Plus you will hear some hilarious stories.  Such as how did we book Shawn for our podcast (divine coincidence?) and how much of a fan Eddie's mom is of The Model Health Show…and probably his abs too lol.
So let's get into it folks.  Enjoy this jam packed, smooth grooving, soul moving episode.
Make sure to reach out to Shawn Stevenson at the following spots:
Website: http://theshawnstevensonmodel.com
Instagram: https://www.instagram.com/shawnmodel/
Facebook: https://www.facebook.com/TheShawnModel
Twitter: https://twitter.com/ShawnModel
And for sure grab your copy of his best selling book Sleep Smarter
We also HIGHLY RECOMMEND checking out these 2 episodes of The Model Health Show.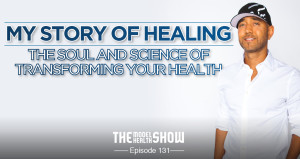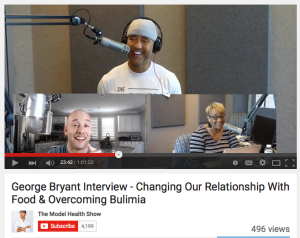 George Bryant Interview (This is the one I speak of when I give Shawn feedback on the pure emotional power of his show.  At the very least watch the video from the 18 minute to 25:23 minute mark.  This will dig deep into your heart as it did for me.
And if you're ready to learn about the 5 Shifting Secrets to make a powerful change to your mindset…just head over to mindsetmtn.com/shiftvideos
As always Gratitude is the Attitude that Gives Our Dreams Altitude!!
Jason "J-Boom" Legaard
Podcast: Play in new window | Download | Embed