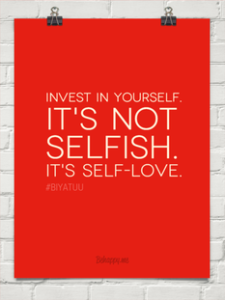 Ohhhh man…this episode of The Mindset Mountain Podcast got a bit fiery and intense. Jason "J-Boom" Legaard here with another "Tactical Tuesday."
In this episode, I share two examples of how to get practical with how to master your mindset.  I cover the philosophy of how to "serve small in order to stand tall."
I give an example from our personal experience with Mindset Mountain in regard to marketing.  On how you must serve a small audience first in order to serve the masses.  By being laser targeted one much smaller group and serving them intensely, your ultimate vision of mass service can be achieved.  Starting out thinking you can help the whole world..that gets rough pretty fast and leave us shattered with broken dreams.
But then I go deeper on this topic.  I speak on how serving small means serving and investing in yourself first.  Whoa!  What?  Investing in yourself first!  Man talk about an out of control ego power trip right?  Well…that's what I used to think for years.  But over time..things have changed.
Even though I took a risk with this part of the message…I had to speak it.  It's from my heart and it's been something that's been a challenge for years.  If this part of the episode pissed some people off..I get it.  I would've been too back in the day.
It's just that over the years I started to realize that investing in yourself first, maximizing yourself and creating your best version of you is the ultimate gift to the world.  In order to accomplish that though, you will have to be selfish at times.  And that is an intense challenge for your mindset mastery BIG TIME!
So listen in to this episode of a Tactical Tuesday from The Mindset Mountain Podcast.
Because I truly believe…that you were always meant to stand tall.  Time to Climb.
Gratitude is the Attitude that Gives Our Dreams Altitude!!!
Jason "J-Boom" Legaard
Subscribe over at mindsetmtn.com/itunes and mindsetmtn.com/stitcher
Podcast: Play in new window | Download | Embed