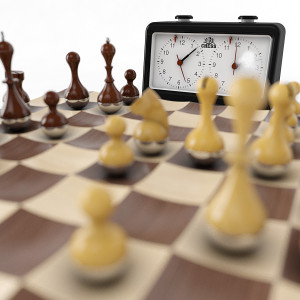 Are you feeling under pressure, as though the time is running out?
Are you feeling as though the pressure is building to a point….that all you have to do is to make a move, but fear causes you to feel as though you've just found deepest pits of quicksand?
Well, I get it….
All you have to do is to make a move to stop the clock and improve your setting….but yet you still are unable to.
Yep, it's a shitty feeling.
Now it's time to find it within you….to find that courage and strength, even when there might be some doubt on your move……but by making your move, you know the next two moves might open up if you let go of being stuck.
Well, Eddie, what if I lose the game, by making that move?
Then this will not have been a failure…..This will have been a lesson you can take with you into your next venture.
As long as you remember that despite feeling it isn't so….there will be a 'next game'! And in that game, you will be wiser…..and you will be wiser, as it may be more important than the previous game.
And as I'm typing this, I'm hearing  some of you say….."Well, what if this is the only chance I'll ever have?"
If this is you, you may want to answer this question for yourself……"Do I look at the glass half empty……or half full?"
If you know the answer to this, then that might give you an idea of where your 'mindset' is…..it's time to shift it, if you're always 'half-empty'!
It's Your Move…..The Clock Is Ticking!!
Now to the episode!
~~Blessings
Eddie
Podcast: Play in new window | Download | Embed