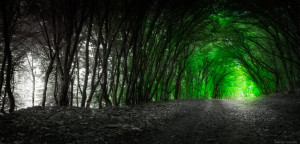 How will you go about finding yourself in 2016?
I love this image above as it shows the variety and intensity of paths that we might take on our journey.  The decisions you make as you go about finding yourself will push you to your limits and sometimes even momentarily break you down to your core.  But I truly believe that at that core…that foundation of YOU…lies your savior.  The savior we always seem to be seeking in our pursuit of success.
Now as I say in the beginning of this podcast episode, I'm not speaking on the topic of religion.  Although I do use a reference to scripture to tell my story and insights.  But please do not tune out thinking this will be some sort of fire and brimstone sermon lol.  Far from it.
I simply wanted to share the power of a breakthrough I've been moving through lately on my journey.  A breakthrough back into my personal power.  Into my true calling.  Into finding myself again.  And believe me, I've felt lost for quite a few years…I'm sure a lot of you can relate to that sinking feeling.
So tune in as I share some humor and do my best to help you realize that the key to finding yourself in 2016 isn't very far off at all.  It's right next door.
It's in YOU.
Gratitude is the Attitude that Gives Our Dreams Altitude!!!
If you want more help in walking this new path from Eddie and myself, just head on over and get FREE ACCESS to our FIVE VIDEOS.
Or you can grab our training at mindsetmtn.com/breakthrough
And if you want even more one on one coaching, just feel free to email us at support@mindsetmtn.com or you can always contact either one of us on Facebook.
Stay Tuned for another solo shot episode from Eddie Aguilar this Friday and Happy New Year!!!
Podcast: Play in new window | Download | Embed