Welcome back to the podcast and Eddie and I certainly hope your Thanksgiving holiday weekend was full of laughs, great food, friends, family and relaxation.
Now we're back with another solo shot episode.  And it's time to ramp up our sincerity.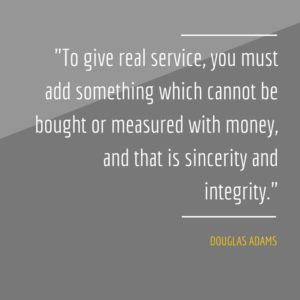 You see more and more it seems that our level of connection with one another is fading away.  With the speed of social media and technology, sincerity seems to be sacrificed for a thumbs up, an emoji or a catchphrase.
And to be blunt, this lack of sincerity bums me out.
You see I believe that expressing sincere and heartfelt feedback, appreciation and love is what connects us at a much deeper level.  And it only takes a few extra moments to express it.
But the return on investment of those additional words or sentences can lift, inspire and move the recipient. (I share a real world example in my own life from just last week.)
So listen in and I challenge you to put in that little bit of extra effort in providing someone you work with, admire or care for your sincere gratitude.
Gratitude is the Attitude that Gives Our Dreams Altitude!
Jason "J-Boom" Legaard
Don't forget it's time for you climbers to step up to the base of the mountain and join in with this community of like-minded individuals who are not only striving for  something more, but also have value to offer the community at Mindset Mountain On Facebook!
And if you haven't already be sure to subscribe to Mindsetmtn.com/itunes or Mindsetmtn.com/stitcher so these episodes automatically download to your devices. And you can follow the podcast on Facebook!
Podcast: Play in new window | Download | Embed