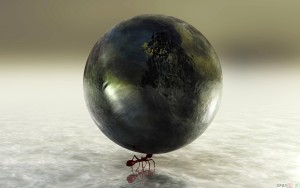 "Shit's Gonna Happen…Deal with it."   Gary Vaynerchuk
This was a quote I saw the other day above Gary's Train Yourself for Adversity image.  It hit the mark for me perfectly just as I was going to record our Wednesday podcast episode.  And then…Shit happened.
So the game changed and now this is the episode being created.  Listen in to find out some mindset shifts to help you crush it when the struggles come.
 Find out why when Shit Happens…You've still got power.
How you need to be like a damn ant when Shit Happens.
An immediate action step in those shitty moments that gets you back on track and ready to crush the struggle.
So yeah…Shit Happens.
And?
Time to Climb!
Podcast: Play in new window | Download | Embed