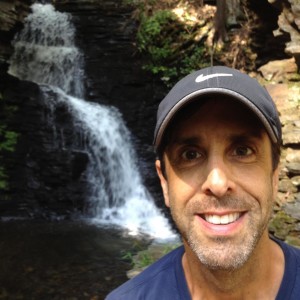 Are you guys and gals ready for one helluva fun ride?  Well buckle up for laughter, inspiring stories, wild adventures and next level personal development work.  Eddie and I had one gut busting, mind blowing conversation with our new buddy Scott Brandon Hoffman.  Get ready to laugh and learn.  Here's a bit about the wild ride that Scott has experienced so far on his winding road.
Scott Brandon Hoffman helps people Live Their Truth And Laugh Their Ass Off, while having a kickass life. He became a millionaire by the age of 28 and walked away from it all to pursue and live HIS truth and purpose, and to make a difference in other people's lives.
He is a transformational speaker, host, comedian, writer, producer, coach, entertainer, and visionary, a true inspirational and comedic voice, performer and storyteller, with a fan base that spans the globe, including the US, Australia, Canada, UK, and Europe. He's performed and produced shows all over the US and internationally, and has taken the stage with celebrities like Wayne Brady (from Drew Carey's Whose Line Is It Anyway), and produced shows with people such as Bret Ernst, Bobby Lee (from Mad TV), and many other stars from HBO, Showtime, and Comedy Central. Scott's a frequent guest on radio and TV shows across the web, he's a co-author of "The Code" along side multiple authors from the hit movie "the Secret" as well as many other top visionaries.
He's coached, mentored, and trained thousands of people from all walks of life to uncover AND live their truth and life purpose, and is a trusted adviser, colleague, and friend to many high profile visionaries, Hollywood entertainers, entrepreneurs, and celebrities that are making a huge difference in the world.
Enjoy this interview with 3 wild and crazy guys lol!
Check out Scott Brandon Hoffman over at these hot spots.
Hit him up on Facebook and on Twitter
And you haven't yet, make sure you Subscribe to The Mindset Mountain Podcast on iTunes and Stitcher and never miss an episode!
Podcast: Play in new window | Download | Embed