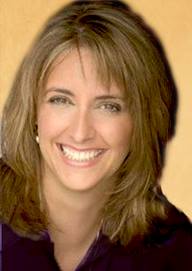 Jenn Beninger is a pure powerhouse folks…without a doubt!
This interview that we recorded at 10 pm on a weeknight is one of the most emotionally raw, live wire episodes we've done to date.  Eddie and I were just blown away by how Jenn Beninger sprung off the high dive into deep, deep waters of her recent emotional and inspirational journey of transformation.  And it all started with two words…BYE FELICIA!!!
But before we dive into that, here's a bit about the journey of Jenn Beninger.
Jenn Beninger is the founder of JennBen.com. She brings two decades of experience as a successful entrepreneur. She has created 3 businesses and is currently a Business Coach who specializes in Social Media Marketing. Her passion is working with internet based businesses and small business owners to identify their marketing needs and helps assist them in leveraging the power of social media to create "Social Cred" in a way that's fun, easy, automated and doesn't require a lot of time. People come away from Jenn's trainings, and coaching encounters with an "I can do it!" perspective.
While working in her three companies Jenn's experience has positioned her to speak at various local and national training events for business professionals. She has an ability to take complex ideas and information and translate and communicate them in to understandable and relatable terms. She has passion and enthusiasm that is contagious!
If you want to learn outrageous things that will get your business to the 6 and 7 figure levels all while utilizing the power of Facebook, YouTube, Twitter, and LinkedIn like custom fan pages, increasing "like" strategies and even as simple as how you sign your name, which you can implement immediately and see results don't hesitate to sign up for one of Jenn's courses. You won't want to miss one!
So let's all get fired up as Eddie and I sit down and hear Jenn Beninger rip it up on The Mindset Mountain Podcast.  And we hope by the end of her story, if you need to tell Felicia Bye…then just kick her to the curb and tell her it's Time to Climb!
And of course if you want to connect with Jenn, hit up these spots.
Facebook, Twitter, Pinterest and Youtube all under Jenn Beninger
Podcast: Play in new window | Download | Embed