Give Yourself A Chance! Take Chances!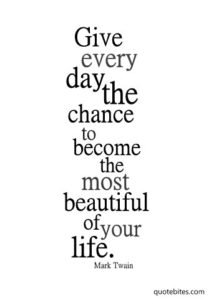 There's not a lot I need to write in this particular blog post for this episode.  After recording it, I realized it's in the listening to the intensity, passion, frustration and even a bit of anger in my voice that will serve you much better today.
It's an Inspire the Fire Friday episode, and this one came as a results of our very first customer Kimberly sharing a strong and simple statement in one of her recent videos on her #7dfbvc. (7 day Facebook video challenge. Check out the hashtag and see what it's all about.)
She spoke out and spoke up asking the question of herself, "Why not give myself a chance?"
Why not indeed!
So tune in and listen in to this lightening quick, fast and furious episode of Inspire the Fire Friday.
Take Chances!
Gratitude is the Attitude that Gives Our Dreams Altitude!!!
Jason "J-Boom" Legaard
Also, be sure to subscribe to The Mindset Mountain Podcast at: Mindsetmtn.com/itunes or Mindsetmtn.com/stitcher
If you want to show your support in helping support The Mindset Mountain Podcast so we can continue to provide our unique value as well as our network of high impact friends and mentors 5 days a week…you can do that in three ways.
Subscribe and Share our podcast.  Every download matters as you can help us spread the good word.
Make your investment in our one-of-a-kind personal development training product, "Climbing the Mindset Mountain."  You will receive a 1.5 hour video training and 2 bonuses.  All to help you fast track your mindset mastery.
Reach out to us by email if interested in our one on one coaching.  We would love the opportunity to jump on a call with you and go farther up the mountain leading you to conquer your inner battles and grab hold of your personal power.  Just email us at jboom@mindsetmtn.com or eddie@mindsetmtn.com
Podcast: Play in new window | Download | Embed