SPEAKING UP TO SERVE.

In this episode of "Inspire the Fire Fridays", I share a fast and furious perspective on how your silence never serves anyone.  Not speaking up and speaking your mind is a complete betrayal of the gifts you've been given in your life.
So I wanted to share both sides of the coin when it comes to either speaking up or staying silent and both the loss and the gain of either.
You will hear the wonderful results and experiences after responding to a mistaken Facebook message that led to Eddie and I befriending a host of THE TOP health and fitness podcast on iTunes.
You will also hear a story from my distant past during my college days at NDSU.  You will hear how by me not speaking up in a small retail store in Moorhead, MN… I am still haunted by what might have been.
So lock and load and light it up with another Inspire the Fire Friday on The Mindset Mountain Podcast!
Gratitude is the Attitude that Gives Our Dreams Altitude!!!
Jason "J-Boom" Legaard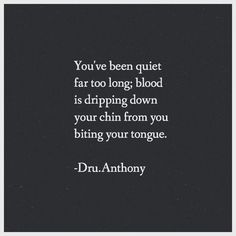 Also, be sure to subscribe to The Mindset Mountain Podcast at: Mindsetmtn.com/itunes orMindsetmtn.com/stitcher
If you want to show your support in helping support The Mindset Mountain Podcast so we can continue to provide our unique value as well as our network of high impact friends and mentors 5 days a week…you can do that in three ways.
Subscribe and Share our podcast.  Every download matters as you can help us spread the good word.
Make your investment in our one-of-a-kind personal development training product, "Climbing the Mindset Mountain."  You will receive a 1.5 hour video training and 2 bonuses.  All to help you fast track your mindset mastery.
Reach out to us by email if interested in our one on one coaching.  We would love the opportunity to jump on a call with you and go farther up the mountain leading you to conquer your inner battles and grab hold of your personal power.  Just email us at jboom@mindsetmtn.com or eddie@mindsetmtn.com
Podcast: Play in new window | Download | Embed