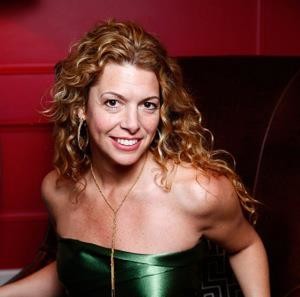 Facing Fascinating Challenges with Roxana Hannah!
Sometimes you just see someone out in this big old internet land and you know…JUST KNOW..they are an amazing person.  Then you meet them at an event and you discover…you were sooooo right!
I met our guest Roxana Hannah in person for the 1st time back in 2012.  She simply blew me away with her combination of pure joy and marketing savvy and personal development wisdom.  So believe me I was beyond stoked to have her as a guest on our show.
As an entrepreneur at heart Roxana's used her self-starter, creative, organizational and connector inclinations to create the perfect balance within her business world of internet marketing, management, sales, brand promotions and personal development.
Roxana has owned an event company, carried roles as sales and marketing executive, holds a Bachelor of Fine Arts and traveled nationally as an independent art rep. Roxana is an Army brat; grew up in California and overseas, lived in the Pacific NW for 18 years and has a passion for travel and international business. Her personal past times include the adoration of Porsches and epicurean explorations. Currently she resides in Austin, Texas.
Roxana's focus is targeted on creating mindset development products, training webinars and providing clients and team members with strengths' based internet marketing brand building strategy through her online coaching course The Asset Leaders. Helping clients identify individual core strengths to assist in the amplification of passions and purpose and to help clients find meaning in their work is what drives her.
No matter who or from what company her goal is to unconditionally assist those looking to improve their lives through the limitless possibilities available online.
On the side Roxana builds a healthy recipe fan page and website, ChezRox, centered around slow carb eating principles found within the "4-Hour Body" by Tim Ferriss. She also dedicates her time building out a non-profit to assist in bee conservancy. Stay tuned.
For fun she likes Piña Coladas and getting caught in the rain.
So are you ready to rock with Roxana Hannah?
I know I am…Let's crank this one up to 11!
And if you wish to reach out to her about her training, services or projects well here you go.
Facebook: https://www.facebook.com/roxanahannahfanpage
Twitter: https://twitter.com/roxanahannah
Linkedin: Roxana Hannah
Gratitude is the Attitude that Gives Our Dreams Altitude!!!
Jason "J-Boom" Legaard
Podcast: Play in new window | Download | Embed