No matter what..YOU are a lighthouse to this world!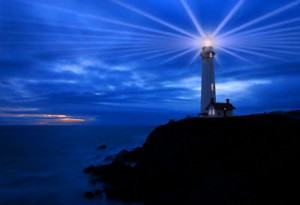 As you read that last line you might be wondering…ummm…what the hell are you talking about guys?  Let me break it down for you.
You see a little ways back I was exposed to a guy by the name of Sean Whalen.  It was the first episode I listened to over on Mike Dillard's Self Made Man podcast.  If you haven't had the chance…make sure you head on over and subscribe and give it a listen.  Powerhouse stuff without a doubt.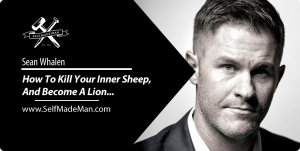 Anyway….that interview between Mike and Sean definitely was quite a wake up call for me and moved me into wanting more info.  So I started following him on Facebook and also heard him on another intense podcast called The MFCEO Project with Andy Frisella. (3 guesses what the MF stands for and the first 2 don't count lol.  Like I said..intense.)
So during that show, Sean Whalen spoke on being a lighthouse or a tugboat in your life and business.  On how both get the job done, but in very different ways.  The lighthouse simply stands tall in one spot and SHINES BRIGHT.  People seek it out for guidance.  While the tugboat is constantly chug, chug, chugging away to find people to serve.  BIG SHIFT in mindset right?
So the other day I came across this post on Sean's Facebook page and it inspired me to put my own DJ spin on this perspective.
Little insight from morning study:
LIGHTHOUSE.
It doesn't ask the ocean, storms or boats if it wants light.
It shines regardless of the situation. 
It shines regardless of who's looking.
Wage War,
Sean
So listen in to see why YOU MUST SHINE like a lighthouse.  Every…Damn…Day!
Check out Mike Dillard's Self Made Man Podcast..Click Here.
You can also check out The MFCEO Project…Click here. (heads up, it's intense just saying)
And finally you can follow Sean Whalen over on Facebook..Click here.
Gratitude is the Attitude that Gives Our Dreams Altitude!!!
Jason "J-Boom" Legaard
Make sure you are subscribed to our show as Wednesday our guest Shirley Solis shares her story of rising up from devastation in her marriage to building a powerhouse family, business and a lifestyle filled with flavor!!
mindsetmtn.com/itunes and mindsetmtn.com/stitcher
And if you are ready climb further with Eddie Aguilar and myself..grab your 5 FREE VIDEOS over at mindsetmtn.com/shiftvideos ASAP.
Podcast: Play in new window | Download | Embed