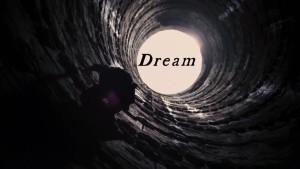 Do you fear your dreams?
And in fearing your dreams, you'd rather enjoy the thoughts and feelings of what a destination (dream) might actually bring to your life….
In college, I remember taking a philosophy class which brought a great deal of thinking my way….we read the poem of "Ithaca".
Ithaca is a destination…..
But by the poem's end, it is not Ithaca that is important, it is who you became in your travels to Ithaca….no matter your destination was that which was expected….
If it brought disappointment….
Or it became more than you could imagine.
What we dream of, secretly brings about fear for many of us…..which prohibits from us ever 'living'….
What dreams scare you, for the uncertainty of reaching your dream scares you more than some of your nightmares.
To reach such a destination will create such a change that you will have to become a person you aren't today…..and those in your life may no longer be included, for you are aligning yourself with others who have similar passions and expectations for life.
Don't fear the fantasy that keeps you up at night and at times, consumes your mind during the days…..
For when you are on you final days, you will only have 'regret' for never having taken a chance to 'live'.
You can never 'go back'……
So move forward, and truly live!
Blessings……
Listen In!
~~Eddie
Podcast: Play in new window | Download | Embed