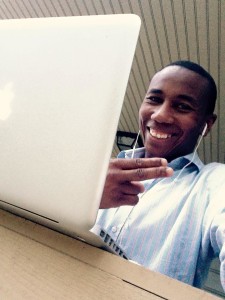 We all are pretty much looking to get that balance in life right?  No matter what areas we focus on…we seek balance.  Why?  Cuz we want it all of course! lol
On this episode of The Mindset Mountain Podcast, Eddie and I had the distinct pleasure of interviewing our great friend and fellow writer/podcast host Chris Jones.  Chris is the creator/host of the The Art and Business of Writing podcast and is currently in the process of publishing a book by the same name.  Find out how his upcoming book is going to change the game for writers everywhere.  (As I speak on in this interview, I truly believe this is going to be THE textbook for aspiring authors seeking to balance creativity with marketability.)
Here is a bit more background on Chris Jones…
"I've enjoyed an extensive writing career where I've written for and edited a daily newspaper, a weekly newspaper, a parenting magazine and a health magazine. I've also worked as a copywriter
I took the leap into entrepreneurship in 2007 when I launched my company Results Creative. I closed the business in 2012, to return to full-time writing since that's where my passion lied, but I learned a lot of lessons about business, networking, and relationship building.
In my spare time (not much!) I study business, leadership and writing.
I live in Virginia, with my wife, Elizabeth, and our sons."
So kick back in a comfortable chair, grab yourself a cold beverage and soak in the success lessons of this episode.
If you wish to reach out to Chris Jones, it's easy.  Just click any of the links below and show him some support/gratitude on social media.
Contact by email at chris@chrisjonesink.com
Check out his website at http://www.chrisjonesink.com/
Reach him on Twitter and Instagram @chrisjonesink
and of course on Facebook
Lastly, make sure to support his upcoming crowd funding campaign when it launches next week.  Gratitude!
Podcast: Play in new window | Download | Embed