The following is a walk through of the few quick steps to follow in order to leave us a 5 star review on iTunes for our podcast.
Once you are on our podcast page, click on "Ratings and Reviews"

Next up, you will click on "Write a Review"

Next up, you could be shown a box asking you to make sure you are signed into your iTunes account in order to leave a review.  Simply enter in your details.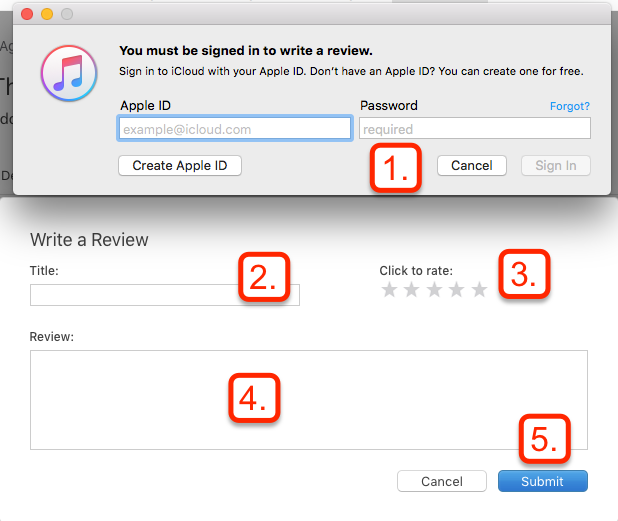 Once you are logged into your iTunes account, you will do the following steps.
2.  Give your review a title
3.  Under "Click to Rate" choose what Star grade you want to give us (5 is always a nice easy number to use lol)
4.  Enter in your review text in the main box.
5.  Then just click on "Submit" and you're all set!
We so appreciate every single one of our reviews because it not only provides us great feedback from you our audience but helps us climb the charts!
Thanks again!