<![CDATA[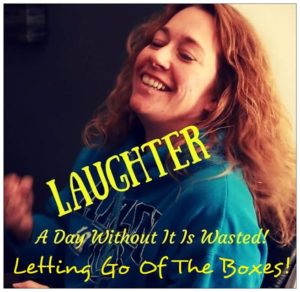 Letting Go Of Boxes–Brenda Gagne
The Mindset Mountain Podcast wants to celebrate its first "repeat guest"!!
In celebration, we knew our guest would not disappoint!
She's our mentor, friend, and sister and a huge reason Jason and I have never given up on this journey we've been on the past several years!
Since her last interview, a great deal in her life has changed!
Being open to happiness and to letting go of an attempt to have full control of life was a major and scary step in setting her free, but an important need for her to move forward to the next level.
Learning to laugh and dance once again while showing her three beautiful daughters how to free themselves from their own constraints is awe inspiring. Most important, her little ladies are teaching their strong willed mom some lessons as well, a return on her investment she never thought to receive.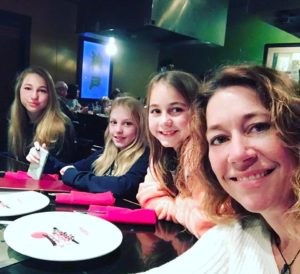 As she sat on the bed and explained to her eleven year old how the stress of all these boxes of life were having an impact on her, it was this simple suggestion that a child brings about that many of us can learn from….

"How about just letting go of the boxes, and see what happens?"

This is an episode I could try to hype up and build up…..but in all honesty, this episode is more personal for the both of us as someone important to us shares her truths in this recording!

As a 'sponsor' of this podcast, you will see exactly why we've aligned ourselves with Brenda!

Find out more about how Brenda can help you change your life as well, as she as been able to create a life for herself and her three beautiful daughters==> Mindsetmtn.com/brenda

Or head on over to her page at Results513 to find out more about how she assists others in achieving 'results' in their lives through business and personal development.

Time To Listen In…..

~~Eddie

And a lil something-something…..For those of you wanting to take a simple action that can not only ramp up your results when it comes to your personal development as well as serve those in need, we've got you covered.

We are donating 50% of every sale of our product, Climbing the Mindset Mountain to our brother Robert Thornton and his organization Cloud Covered Streets.

Head over to mindsetmtn.com/climb to make your investment today.

Also, don't forget it's time for you climbers to step up to the base of the mountain and join in with this community of like-minded individuals who are not only striving for  something more, but also have value to offer the community at Mindset Mountain On Facebook!

And one last thing, SUBSCRIBE at  Mindsetmtn.com/itunes or Mindsetmtn.com/stitcher so these episodes automatically download to your devices as well as following the podcast on Facebook!

The post Letting Go Of Boxes–Brenda Gagne appeared first on The Mindset Mountain.

]]>