Anna Selby holds nothing back folks.  I mean… ABSOLUTELY NOTHING.  She is a powerhouse woman who brings many different sides of herself to the table.  The pictures below give you just a glimpse.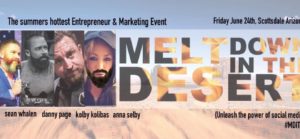 As you can see, when it comes to expressing her unique self, Anna Selby is gonna knock you flat on your ass!  Whether it be with her kids, her social media empire, the world of real estate or her intense passion for cross fit… she brings FIRE!
So tune in and let's get real folks.  Anna shares a variety of intense and inspiring tales of both triumph and terror along her journey.  You are going to laugh, you will be enlightened, you will be inspired and you will probably also be a bit shocked too.
All of it is the package of personal power that is Anna Selby.  If you have been someone waling in fear to show who you truly are… than this is the episode you have been waiting and searching for.  It's YOUR TIME TO CLIMB and Anna Selby is going to help you put the smack down on your own fear and doubt in order to become the true badass you DESERVE TO BE!
Reach out to Anna Selby on her Facebook page over here:
https://www.facebook.com/sellbuyselby
You can also check her out on all the other social media sites as well.
Twitter: https://twitter.com/SellBuySELBY
Instagram: https://www.instagram.com/sellbuyselby/
And Snapchat at Sell Buy Selby
Or at Pretty Witty media company at: https://www.facebook.com/prettywittymedia/
Eddie and I want to express a huge shout out of gratitude for Anna Selby CRUSHING IT on our show.  Make sure and share this episode with those people in your life who need this powerhouse message of individuality and strength.
Gratitude is the Attitude that Gives Our Dreams Altitude!!!
Jason "J-Boom" Legaard
If you want to show your support in helping Eddie and I continue to provide our unique value as well as our network of high impact friends and mentors 5 days a week…you can do that in three ways.
 Subscribe and Share our podcast.  Every download matters as you can help us spread the good word.
Make your investment in our one-of-a-kind personal development training product, "Climbing the Mindset Mountain."  You will receive a 1.5 hour video training and 2 bonuses.  All to help you fast track your mindset mastery.
Reach out to us by email if interested in our one on one coaching.  We would love the opportunity to jump on a call with you and go farther up the mountain leading you to conquer your inner battles and grab hold of your personal power.  Just email us at jboom@mindsetmtn.com or eddie@mindsetmtn.com
Podcast: Play in new window | Download | Embed